Falls in Care Homes (FinCH) National Implementation Study
This research project is a collaboration led by NIHR ARC East Midlands and working with NIHR ARC North East and North Cumbria, NIHR ARC West Midlands and NIHR ARC South London.
What are we trying to do?
The Guide to Action for Fall Prevention Care Homes (GtaCH) is a programme designed to help reduce the number of falls in care homes. GtaCH trains and supports care home staff to identify the reasons why residents fall and then guides them to complete actions to reduce falls.
The initial Falls in Care Homes (FinCH) trial, published in the BMJ, tested the GtaCH programme and found that it was cost-effective and reduced falls by 43%. The next step was to research how to deliver the GtaCH programme outside of a research trial in the real world.
Why is this important?
Falls in care homes are common, harmful, costly and difficult to prevent. So, finding a way to reduce falls will likely save money and help to improve the quality of life of care home residents.
How are we doing it?
This research project involves three work packages that are focused on delivering GtaCH in 4 different geographical locations/regions (East Midlands; North East and North Cumbria; West Midlands; South London):
WP1: Quality Improvement Collaboratives (QIC) brings care home and healthcare staff together to develop and research ways to implement the GtACH.
WP2: The QIC site teams implement GtACH in 15 care homes within each of the t4 regions (60 care homes in total). Data from all homes and residents (about 2000 residents) tells us the extent to which GtACH has been taken up in the homes.
WP3: We are developing 'toolkits' of materials for care homes containing: the GtACH, a 'return on investment' calculator, the implementation package, and a 'how to' guide for establishing Communities of Practice to deliver and sustain the GtACH across regions.
The health and care economics support for this research project is provided by Emma McManus from NIHR ARC Greater Manchester.
Who are we working with?
The study has been developed in collaboration with care home managers, care home staff, NHS clinicians and an active Patient, Public and Involvement (PPI) group.
Funding information
This project is funded by the NIHR ARC Healthy Ageing, Dementia and Frailty National Priority Research Programme.
More information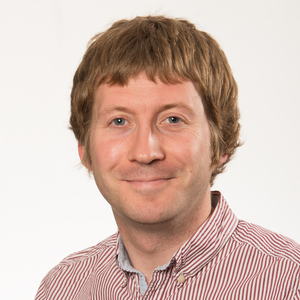 Programme Manager

Mike Spence
mike.spence@healthinnovationmanchester.com