Supporting the spread of effective integration models for older people living in care homes: A mixed method approach
This research is funded by the National Institute for Health Research (NIHR) under its Research for Social Care within Research for Patient Benefit (RfPB) Programme (NIHR201872).
What are we trying to do?
Effective integration policies aimed at improving the quality and the coordination of social care, health and the third sector are seen as strategies to improve service users' and carers' satisfaction and wellbeing. They may also be cost-effective and replicable if we understand how, why and under what circumstances they work.
This research project aims to identify the barriers and facilitators to successful integration of health and social care services for older people living in care homes.
Through a team of people with expertise in different fields, we will build research capacity in social care. We will collect data using smart computer programs and analyse them using advanced methods., whilst also gathering stakeholders' perceptions of our findings and use these to help co-produce outputs.
Why is this important?
The COVID-19 pandemic is showing us how important it is to have joined-up health and care services. This is especially true when caring for vulnerable people like the elderly living in care homes.
The 2019 NHS Long Term Plan promised to introduce inventive ways to bring social care and NHS care together across England, working with the private and voluntary sector, and users and carers. Emphasis is placed on initiatives, already tested, which focus upon care home residents. It is envisaged that this will occur through 'place'-based initiatives including Sustainability and Transformation Partnerships (STPs), evolving into Integrated Care Systems (ICSs), accountable care organisations and Primary Care Networks (PCNs). Recommendations have emerged from previous Vanguards, Pioneers and other small-scale local pilots.
In February 2021, the Department of Health and Social Care published a "triple aim" agenda to encourage collaboration between health and social care. So far, we do not know the best way of integrating services or what factors lead to successful integration. There is no detailed review of locally implemented integration policies to enable people to compare them. We need this to understand what works best and why, to identify areas for improvement and encourage good practice nationally. Although the NHS Long Term Plan says we should have a measure of integration, to date we do not.
Mapping integration initiatives and understanding factors which influence their successful implementation is key to supporting their national roll-out. User and Carers' insight from our previous projects highlighted interest in 'unpacking the black box' of integrated care, identifying what aspects could be adapted to other settings, presented in clear language. Understanding which type of integration policy is perceived as important from the viewpoint of potential/current care-users is crucial for integration policy planning.
How are we doing it?
We will collate evidence on the extent and success of integrated health and care policies in England, and measure how these policies are associated with a range of social care and health outcomes.
This project requires the development and application of innovative methods, combining artificial intelligence (AI) with document analysis, online surveys, latent factors structural equation modelling with expert panels, to fill weaknesses inherent to each approach. Our methods will initially be piloted in Greater Manchester, before being extended nationally.
Specifically, this research project comprises four related, mixed methods work packages (WPs):
The ML-CHIP research team:
Who we are working with:
Downladable Resources:
More information: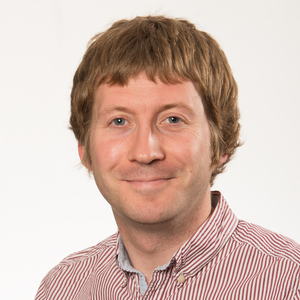 Senior Programme Lead