The effect of health on productivity at small-area level in England
What are we trying to do?
This study aims to find out how improving health outcomes could increase economic productivity.
Why is this important?
The Secretary of State for Levelling Up, Housing and Communities recently released the long anticipated White Paper 'Levelling Up the United Kingdom'. It is well known that the UK is deeply unequal when it comes to economic productivity, education and skills, opportunities, and health. Importantly, many of these inequalities exist together and the same people are often unfairly disadvantaged in many aspects of their lives.
The White Paper set out 12 missions, broadly aligned to six 'capitals', by which it seeks to improve economic productivity and reduce inequalities. One of these missions is specifically related to health: "By 2030, the gap in Healthy Life Expectancy (HLE) between local areas where it is highest and lowest will have narrowed, and by 2035 HLE will rise by five years."
There are obvious benefits associated with a healthier population, including increased quality of life and reductions in the cost of health and care services. However, the White Paper also states that improving health outcomes will lead to improved economic productivity, as people need to be healthy enough to begin and remain in work. There are also potential increases in productivity for people who have had to reduce their working hours to provide informal/unpaid care.
Back in 2018, members of the research team were involved with in 'Health for Wealth: Building a Healthier Northern Powerhouse for UK Productivity'. This report showed that 30% of the £44 billion-per-year gap in productivity between the North of England and the rest of the country was caused by poorer health outcomes experienced in the North. So, it follows that addressing health inequalities could lead to improved health outcomes and this could, in turn, increase economic productivity.
How are we doing it?
The research team is updating and addressing the limitations in the 'Health for Wealth' report by:
Using more detailed data on economic productivity.
Using additional comparisons, for example, deprivation scales, urban vs. rural areas, coastal vs. inland areas.
Using richer health data, including life expectancy, healthy life expectancy and mental health.
Using better measures of skills, training and education in relation to health.
We are using the following nationally representative datasets:
the UK Household Longitudinal Study (UKHLS; Understanding Society),
the Labour Force Survey (LFS),
the Annual Population Survey (LFS)
the Office for National Statistics (ONS)
Who are we working with?
Funding information
This work is funded by The Productivity Institute, which is a UK-wide research organisation exploring what productivity means for business, for workers and for communities. They look at how productivity is measured and how it truly contributes to increased living standards and wellbeing.
The Productivity Institute receive their funding from the UKRI Economic and Social Research Council.
Find out more about this funding award.
More information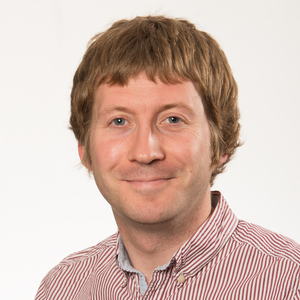 Senior Programme Lead
Mike Spence
mike.spence@healthinnovationmanchester.com