Understanding the role of adult community health services in avoiding hospital admissions
What are we trying to do?
Adult Community Health Services are important in keeping people well and supporting them to live independently at home. They provide a wide range of services including nursing, rehabilitation and care at the end of life.
Providing care in a person's home may reduce their risk of needing to go to hospital, but the evidence on this is weak. The demand for community services is growing, putting services under pressure. We need to know more about the impact of this increase, and the best way for the NHS to manage it.
We want to see how rising demand has influenced the delivery of community services, how this affects hospital stays, and whether there are inequalities by ethnicity, deprivation, and rurality.
We can then set out a good case for the right investment in community services to get the best outcomes for patients.
We want to understand:
How peoples' needs for adult community health services are changing over time and how this differs across the country
How services are changing to meet these needs, and if some areas are doing better than others
How the NHS makes decisions locally about which services to provide
If community services keep people out of hospital
The costs and benefits of providing care in the community compared to hospitals
Why is this important?
Community Health Services account for approximately £10 billion of the annual NHS budget and 20% of the total NHS workforce, but a lack of data has prevented monitoring, research and improvement of this sector.
People are living longer, which means we need community services more than ever. We will check whether community services are keeping pace with increasing population needs. We will explore how community health services can keep people out of hospital and help them in other ways. This work will help the NHS make a strong case for the right investment in community services.
How are we doing it?
We have 5 linked work packages (WPs), each of which build upon each other to give us an in-depth understanding of the area:
WP1 – Analysing data on population health needs to understand the rising demand for adult community services in different areas of England
WP2 – Examine how the number and mix of staff working in adult community health services has changed over time compared with population need
WP3 – Interviewing people who plan, fund, and deliver services about how they decide which services to provide locally
WP4 – Analysing data on hospital visits to see if the amount and type of community services provided is related to the amount of time people spend in hospital
WP5 – Examine the costs and benefits of increasing adult community health services, both for the NHS and for patients
Who are we working with?
For more information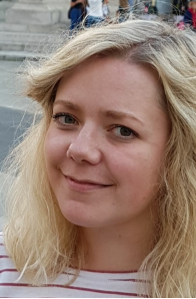 Senior Lecturer
This is funded by the National Institute for Health and Care Research (NIHR) Health Service & Delivery Research Programme (HS&DR) NIHR134436. The views expressed are those of the author(s) and not necessarily those of the NIHR or the Department of Health and Social Care.