Understanding Community Experiences in Greater Manchester during the COVID-19 pandemic and Exploring Inequalities in the COVID-19 Vaccination Programme
What are we trying to do?
Using the Greater Manchester Care Record, we are studying inequalities in uptake of the COVID-19 vaccine. We're also comparing COVID-19 vaccine uptake to previous inequalities in flu vaccine uptake to try to understand similarities and differences compared to routine vaccine uptake.
We are trying to answer the following research questions:
What are the inequalities in COVID-19 vaccine uptake in Greater Manchester by ethnic group, income deprivation and local area?
How do inequalities in COVID-19 vaccine uptake compare to pre-existing inequalities in flu vaccine uptake?
Alongside this, in partnership with an Advisory Group set up with public contributors from the NIHR ARC-GM and Health Innovation Manchester Public and Community Involvement and Engagement (PCIE) Panel and Forum, we developed a qualitative research community to better understand the experiences of groups that have been adversely effected by the pandemic in Greater Manchester. Interview and focus groups were held with members of diverse communities, community leaders and community organisations, as well as key stakeholders from local government and the NHS.
The qualitative work seeks to answer the following research questions:
What are the views and experiences of disadvantaged communities during COVID-19 and the associated vaccination programme? What are the key drivers and barriers to vaccine uptake and associated inequalities in GM?
How do community experiences and drivers and barriers to the vaccine vary across different disadvantaged groups and communities (i.e. ethnic minority and seldom heard groups, young adults etc.)?
What can be learnt from the work of community members, voluntary organisations, policy-makers and service providers on how best to address inequalities and build community trust for future health and care research and service delivery? How did community engagement initiatives play a role during the pandemic and vaccine rollout?
Why is this important?
We know that, nationally, vaccine uptake has been faster and higher for some groups, and often these patterns reflect socio-economic inequalities. Engagement with PCIE Pane and Forum suggested that there may be new and additional barriers to the COVID-19 vaccine that may exacerbate inequalities, and as such it is important to explore how vaccine uptake varies between groups. Sitting alongside the statistical work, the qualitative research helps to provide key context and deeper insights into the statistical findings of inequalities in uptake.
Prior public engagement work undertaken by the team has highlighted the importance of exploring experiences and views around various factors during the pandemic including misinformation and communication, trust towards institutions, and health and safety concerns towards the vaccine. The engagement work highlighted the need for an in-depth exploration into some of these factors that may impact COVID-19 vaccine uptake, as well as the need to capture the experiences of these groups during the pandemic as a whole.
This project has been recently recognised by the NIHR Clinical Research Network Greater Manchester Evening of Excellence, in which it won a joint award for "Recognising Outstanding Engagement".
Who we are working with
Downloadable Resources
More information: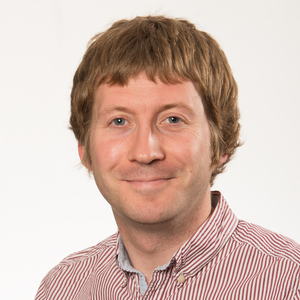 Senior Programme Lead