Citizens' Juries on Health Data Sharing in a Pandemic
What we did
In collaboration with NHSX (now part of the NHS Transformation Directorate) and the National Data Guardian for Health and Social Care, we commissioned a set of three online citizens' juries about health data sharing in a pandemic between March and May 2021.
Why was it important
In an attempt to tackle the COVID-19 pandemic, government policies to control the use of health data changed. When policy decisions were made, little was known about what citizens think about how and under what conditions health data could be shared to respond to a public health emergency. This is why, in June 2020, the University of Manchester took the initiative to organise citizens' juries for consulting the general public about policy questions related to health data sharing during the COVID-19 pandemic.
In August 2020, we initially agreed to fund two juries. Funding for a third jury was confirmed in October 2020 by NHS England and NHS Improvement, as well as by the National Data Guardian for Health and Social Care.
How we did it
A citizens' jury is a form of deliberative democracy developed in the 1970s by the Jefferson Center in the USA. A citizens' jury brings together a broadly representative sample of individual citizens (or jurors) from different backgrounds who do not have special prior knowledge or expertise. Citizens' juries put the 'public' into public policymaking.
The juries were run by Citizens' Juries c.i.c. (a social enterprise) in partnership with the Center for New Democratic Processes (formerly Jefferson Center). Together, they managed the project, recruited jurors, and designed, organised and facilitated the jury process.
The three juries had the same design, facilitators and expert witnesses, but different participants (18 each) from across England (jury 1; 16th till 25th-March 2021), Greater Manchester (jury 2; 6th till 15th-April 2021) and Sussex jury 3; 27th-April till 6th-May 2021). You can read how members of the juries were selected here.
All three juries considered the same three data sharing initiatives as case studies: Summary Care Record Additional Information, NHS COVID-19 Data Store and OpenSAFELY. These initiatives were all introduced under the Control of Patient Information (COPI) notices: temporary legal powers specifically to address the COVID-19 pandemic. Jurors heard evidence from expert witnesses about all of these case studies plus two sub-case studies about products within the NHS COVID-19 Data Store.
This evidence included a variety of information about the organisations involved in developing systems. Jurors then deliberated and answered questions about the initiative as a whole: whether they supported it, what its future should be, and who should make that decision. By following this approach, citizens' juries can tell us something that opinion polls and focus groups cannot: what citizens think about a policy question once they have been properly informed about available evidence and have had time to deliberate together. This can help, and give legitimacy to, public authorities making decisions that affect the public.
Alongside the juries we also conducted a research study to explore how the public's perceptions on health data sharing may have changed as a result of the pandemic. The study addresses questions including:
"What do the public think about health data sharing during a pandemic once they become informed about the topic?";
"What arguments and themes do they draw upon during deliberations?"; and
"What are the topics of agreement, contention and concern?".
Overall, the juries supported the decisions to introduce health data sharing initiatives during the pandemic. Although they had concerns about how some initiatives were introduced, the juries were broadly in favour of them continuing;
The juries were most supportive of the decision to introduce OpenSAFELY (77% of jurors very much in support) and least supportive of the decision to introduce the NHS COVID-19 Data Store and Platform (38% of jurors very much in support);
Whilst supportive, many jurors were concerned that there was lack of transparency about the data sharing initiatives, and in particular the NHS COVID-19 Data Store and Platform and Summary Care Record Additional Information initiatives. The juries thought transparency and governance important even in a pandemic;
A majority were in favour of all the data sharing initiatives continuing for as long as they were valuable (potentially beyond the pandemic and for non-COVID-19 uses), with support ranging from 58% for the NHS COVID-19 Data Store and Platform to 87% for OpenSAFELY across the three juries
Most jurors considered OpenSAFELY to be the most transparent, trustworthy, and secure of the three data sharing initiatives
Very few jurors wanted decisions about the future of these data sharing initiatives to be taken by the minister or organisation accountable for the initiative (only 6% overall). Most believed that an independent body of experts and lay people should review the data sharing initiatives
The full results can be found in the Full and Exectuve Summary Reports - both of these reports are available in the downladable resources section below.
Who we worked with
Downloadbale resources
More information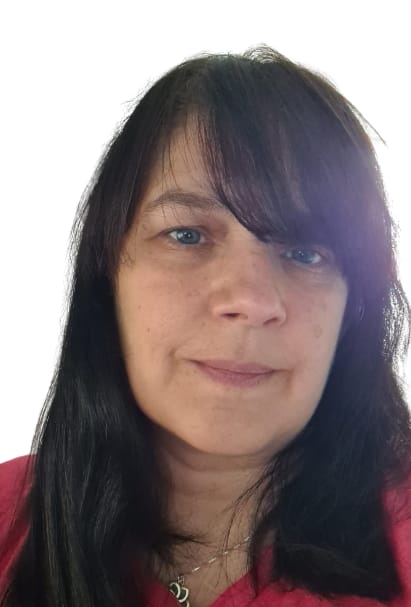 Head of ARC-GM